Friday, December 21, 2012
Sunday, June 24, 2012
The godfather of global warming lowers the boom on climate change hysteria
By
Lorrie Goldstein
,Toronto Sun http://www.torontosun.com/2012/06/22/green-drivel
First posted: | Updated:
Two months ago, James Lovelock, the godfather of global warming, gave a startling interview to msnbc.com in which he acknowledged he had been unduly "alarmist" about climate change.
The implications were extraordinary.
Lovelock is a world-renowned scientist and environmentalist whose Gaia theory — that the Earth operates as a single, living organism — has had a profound impact on the development of global warming theory.
Unlike many "environmentalists," who have degrees in political science, Lovelock, until his recent retirement at age 92, was a much-honoured working scientist and academic.
His inventions have been used by NASA, among many other scientific organizations.
Lovelock's invention of the electron capture detector in 1957 first enabled scientists to measure CFCs (chlorofluorocarbons) and other pollutants in the atmosphere, leading, in many ways, to the birth of the modern environmental movement.
Having observed that global temperatures since the turn of the millennium have not gone up in the way computer-based climate models predicted, Lovelock acknowledged, "the problem is we don't know what the climate is doing. We thought we knew 20 years ago." Now, Lovelock has given a follow-up interview to the UK's Guardian newspaper in which he delivers more bombshells sure to anger the global green movement, which for years worshipped his Gaia theory and apocalyptic predictions that billions would die from man-made climate change by the end of this century.
Lovelock still believes anthropogenic global warming is occurring and that mankind must lower its greenhouse gas emissions, but says it's now clear the doomsday predictions, including his own (and Al Gore's) were incorrect.
He responds to attacks on his revised views by noting that, unlike many climate scientists who fear a loss of government funding if they admit error, as a freelance scientist, he's never been afraid to revise his theories in the face of new evidence. Indeed, that's how science advances.
Among his observations to the Guardian:
(1) A long-time supporter of nuclear power as a way to lower greenhouse gas emissions, which has made him unpopular with environmentalists, Lovelock has now come out in favour of natural gas fracking (which environmentalists also oppose), as a low-polluting alternative to coal.
As Lovelock observes, "Gas is almost a give-away in the U.S. at the moment. They've gone for fracking in a big way. This is what makes me very cross with the greens for trying to knock it … Let's be pragmatic and sensible and get Britain to switch everything to methane. We should be going mad on it." (Kandeh Yumkella, co-head of a major United Nations program on sustainable energy, made similar arguments last week at a UN environmental conference in Rio de Janeiro, advocating the development of conventional and unconventional natural gas resources as a way to reduce deforestation and save millions of lives in the Third World.)
(2) Lovelock blasted greens for treating global warming like a religion.
"It just so happens that the green religion is now taking over from the Christian religion," Lovelock observed. "I don't think people have noticed that, but it's got all the sort of terms that religions use … The greens use guilt. That just shows how religious greens are. You can't win people round by saying they are guilty for putting (carbon dioxide) in the air."
(3) Lovelock mocks the idea modern economies can be powered by wind turbines.
As he puts it, "so-called 'sustainable development' … is meaningless drivel … We rushed into renewable energy without any thought. The schemes are largely hopelessly inefficient and unpleasant. I personally can't stand windmills at any price."
(4) Finally, about claims "the science is settled" on global warming: "One thing that being a scientist has taught me is that you can never be certain about anything. You never know the truth. You can only approach it and hope to get a bit nearer to it each time. You iterate towards the truth. You don't know it."
Saturday, April 21, 2012





Welcome to αCharts. αCharts gives a quantitative impression of the happenings in the global music industry. By summarizing chart history of performers, songs and albums. And by listing over 35 music charts from this and previous weeks, which are free for download.
On this page you will find links to all charts as well as a popular performers cloud and the search option which grants you access to chart info on 14824 performers, 18675 songs and 19592 albums. Read our Questions 'n Answers for help. Enjoy the Charts!
http://acharts.us/
Single Charts:
Australia Singles Top 50
Austria Singles Top 75
Belgium Singles Top 50
Bulgaria Singles Top 40
Canada Singles Top 100
Denmark Singles Top 40
Dutch Top 40
Finland Singles Top 20
France Singles Top 100
Ireland Singles Top 50
Italy Singles Top 50
New Zealand Top 40
Norway Singles Top 20
Portugal Singles Top 50
Spain Singles Top 20
Sweden Singles Top 60
Swiss Singles Top 100
UK Singles Top 75
US Airplay Top 100
World Singles Top 40
Album Charts:
Australia Albums Top 50
Austria Albums Top 75
Belgium Albums Top 50
Denmark Albums Top 40
Dutch Albums Top 100
Finland Albums Top 40
France Albums Top 150
Ireland Albums Top 75
Italy Albums Top 50
Norway Albums Top 40
NZ Albums Top 40
Portugal Albums Top 30
Spain Albums Top 100
Sweden Albums Top 60
Swiss Albums Top 100
UK Albums Top 75
US Albums Top 100
World Albums Top 40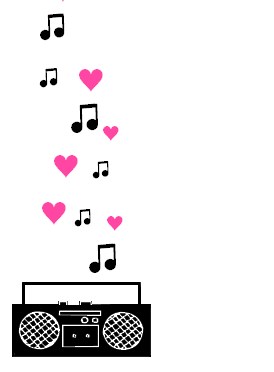 Monday, September 19, 2011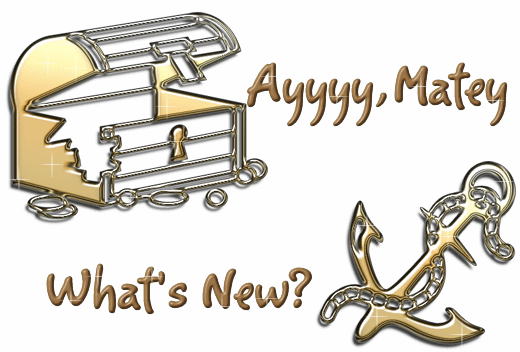 Ahoy mateys! Here be some sites worthy of ye scalawags to peruse. Arrrrrrr you ready?
http://www.talklikeapirate.com/piratehome.html
http://www.story-lovers.com/listspiratestories.html
http://www.piratesinfo.com/
http://www.thepiratesrealm.com/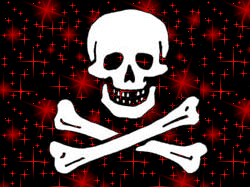 Friday, September 16, 2011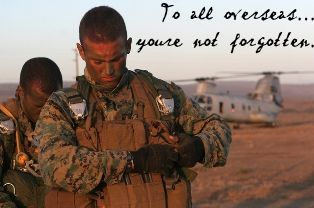 Lots of people SAY they support the troops, but here's a chance to actually DO it.
http://anysoldier.com/
Any Soldier Inc. started in August 2003 as a simple family effort to help the soldiers in one Army unit; thus, our name. Due to overwhelming requests, on 1 January 2004 the Any Soldier® effort was expanded to include any member of the Armed Forces in harm's way.
Sergeant Brian Horn from LaPlata, Maryland, an Army Infantry Soldier with the 173rd Airborne Brigade was in the Kirkuk area of Iraq when he started the idea of Any Soldier® to help care for his soldiers. He agreed to distribute packages that came to him with "Attn: Any Soldier®" in his address to soldiers who didn't get mail.
Brian later completed a tour in Afghanistan and is now home, and his sister, Sergeant Svetlana Horn, recently completed a tour in Iraq. AnySoldier.com continues larger than ever with supporters world-wide!
Not from the USA and you want to send something to the Soldiers? You sure can! We have heard from:
Argentina
Australia
Austria
Belgium
Brazil
Canada
China
Costa Rica
Czech Republic
Denmark
Dominican Republic
England
Fiji
Finland
France
Germany
Grand Cayman
Guam
Guatemala
Haiti
Honduras
Hong Kong
Iceland
Indonesia
Iraq
Ireland
Israel
Italy
Jamaica
Japan
Kazakhstan
Korea
Latvia
Malaysia
Mexico
Netherlands
Newfoundland
New Guinea
New Zealand
Nigeria
Norway
Panama
Peru
Philippines
Poland
Portugal
Puerto Rico
Saudi Arabia
Scotland
Singapore
Slovakia
South Africa
Spain
Sri Lanka
Sweden
Switzerland
Tanzania
Tasmania
Thailand
Turkey
Viet Nam
Virgin Islands
Here's how it works: Go to the
'how to send' page
, there's a short video. Directly beneath it there's an FAQ all about posting/shipping. Basically, you read letters/requests from the soldiers in the left column on the where to send page. You can use the drop-down box that says 'View Contacts Sorted By' to choose soldiers by country, or by which branch of the service they're in. If you ARE in the US, you can order
APO/FPO Flat Rate Boxes
for FREE. Right on the
USPS home page
where it says Get Packing with Free Priority Mail Supplies/lg flat rate box 10 pk free. The shipping cost is :
Only $11.95 when used to send to APO/FPO addresses; $2.00 less than our domestic pricing.
Box features the "America Supports You" logo and APO/FPO addressing block.
Commercial prices are available for postage paid through Click-N-Ship service at usps.com, authorized PC Postage vendors, and other authorized postage payment methods. The APO/FPO price is $11.50.
The U.S. Postal Service offers free Package Pickup from your home or office at a time and place convenient for you. To schedule Package Pickup and for other pickup options and availability, visit usps.com.
You simply fill the box with whatever the division/soldiers you chose requested plus whatever goodies you wish, maybe a letter of encouragement, fill the box, buy postage online and have the PO pick it up for free - that's it. You can even fill out the custom forms online. It's VERY easy and it means the world to our troops! Over and over you will read their thanks for your service and generosity - they take the time to thank US while THEY are risking their lives!
If you can't do care packages, you can donate money online or shop their store.
They are fighting every day for their lives and our freedom. Let's not let them down!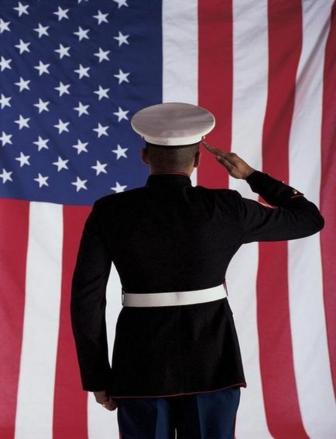 Sunday, September 11, 2011
Wednesday, August 31, 2011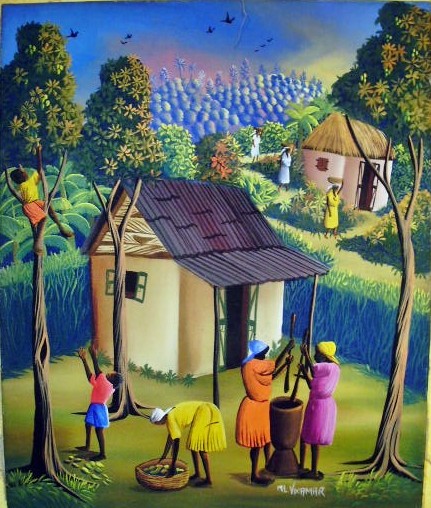 New Missions Haiti
Become an advocate for a Haitian child, learn about the earthquake, plan a missions trip, donate rice or simply give money.
Sunday, July 3, 2011
Our greatest public orator, Abraham Lincoln's speeches still stir the heart of any American who encounters them. This course examines the rhetoric of Abraham Lincoln—the public messages in which Lincoln evolved his views on slavery and the Union and by which he sought to persuade others.
By tracing significant moments in Lincoln's career from the standpoint of public persuasion, you explore how Lincoln navigated the constraints posed by his audiences and situations and how he took advantage of creative opportunities.
You also see how much Lincoln's public career developed through public speeches and writings. And the course shows you the importance of thinking rhetorically, reasoning with specific audiences and situations in mind.
You cannot help the poor by destroying the rich.
You cannot strengthen the weak by weakening the strong.
You cannot bring about prosperity by discouraging thrift.
You cannot lift the wage earner up by pulling the wage payer down.
You cannot further the brotherhood of man by inciting class hatred.
You cannot build character and courage by taking away people's initiative and independence.
You cannot help people permanently by doing for them, what they could and should do for themselves.
......William John Henry Boetcker
Sunday, May 8, 2011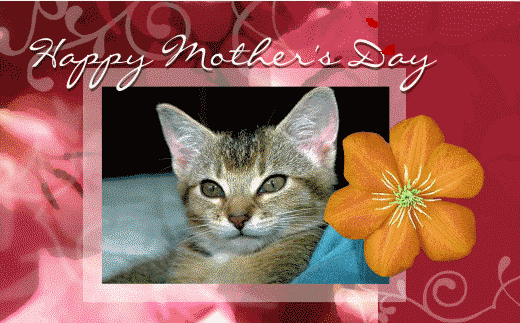 Ecards:
http://www1.bluemountain.com/category.pd?path=35215
An alternative to e-cards:
http://www.poemsforfree.com/mothersdaypoems.html
Homemade cards & crafts:
http://crafts.kaboose.com/mothers-day-cards.html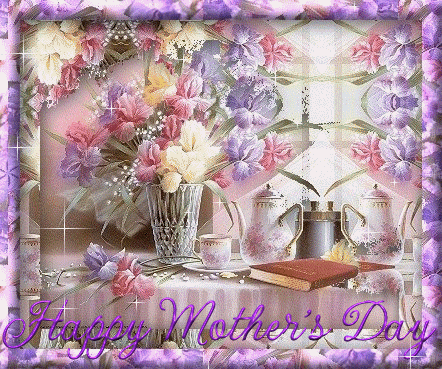 Thursday, June 3, 2010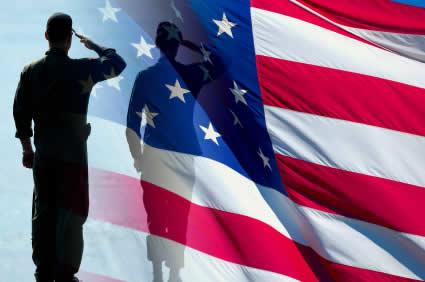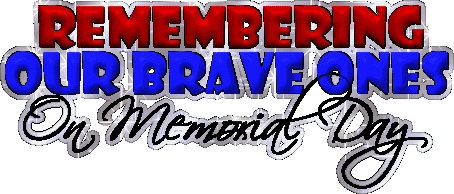 The mission of Wounded Warrior Project is to honor and empower wounded warriors.
PURPOSE
* To raise awareness and enlist the public's aid for the needs of severely injured service men and women,
* To help severely injured service members aid and assist each other, and
* To provide unique, direct programs and services to meet the needs of severely injured service members.
http://www.woundedwarriorproject.org/